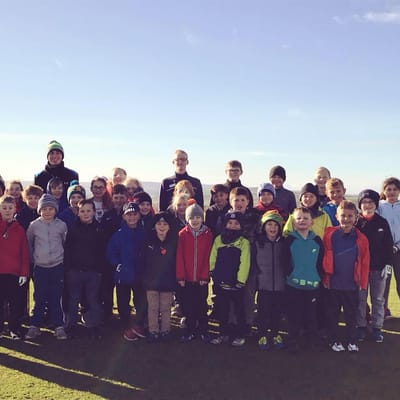 I have two Junior Academies. One is based at Hunley hotel and currently 65 juniors attend weekly junior coaching. I also have a junior academy at Whitby Golf Club which has 35 juniors.
Both Junior Academies have specially designed learning programmes run by myself.
Through the Junior Academy Programme I offer an innovative, exciting and FUN approach to Junior Golf Coaching.
The long term goal is to create an environment your child will love, whilst covering all aspects of the game. My main objective is to have your child ready to play and compete on the golf course.I have devised and developed a Junior Pathway when they are ready for the Golf Course.
No matter the age or experience of your child I am able to offer a comprehensive Junior Academy Programme which is right for them. I have built the programme around the key concepts of why children play sport and most importantly, stay in sport. Creating the right environment is so important. for them to fall in love with this beautiful sport.
As always, if you have any questions, please contact me.