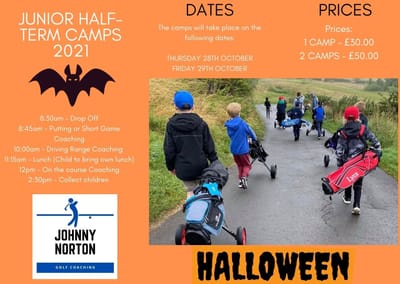 REALLY excited to announce my popular Junior Half Term Camps are back for 2021 at Hunley Hotel and GC!
2 Fun packed days for kids to either start their golfing journey or for current juniors to further develop their skills whilst making friends in the fresh air!
What more do you really want after the year we have all had?
In previous years, these camps fill up within days of announcing them, so please get in touch if you would like to book or ask any questions.
The camps are available too ALL children, you do not have to be a member to attend.
To book please click on the link below:
BOOK YOUR PLACE NOW
Johnny Norton Golf Coaching